The International Energy Agency recently published a report on renewable energy resources. Regarding this report, Fatih Birol said, "Türkiye can increase its renewable energy by 64 percent in just 5 years. Thanks to this growth, Türkiye can be in the top 10 in the world." One of the first companies that come to mind when renewable energy is mentioned is Kalyon Enerji. The SPP in Konya is particularly important. What are the latest updates on the SPP project?
Kalyon Energy Executive Board Member Dr Murtaza Ata:
Our solar power plant in Konya Karapınar is currently the largest power plant in Europe. We will have panels installed there with a capacity of 1350 megawatts there. With 1,200 megawatts already commissioned, it contributes to the Turkish economy in commercial operation. It is one of the three largest solar power plants in the world, and the largest solar power plant in Europe in terms of installed capacity. We play a vital role in promoting Türkiye's energy independence by supplying approximately 3 billion kilowatt-hours of electricity annually, which accounts for approximately 1 percent of the country's total consumption, through the solar power plant located in Konya Karapınar.
OUR OBJECTIVE IS MUCH GREATER
Indeed, 65 percent growth in renewable energy in the next 5 years is a small objective for Türkiye, in my opinion. Only one-third of the electricity consumed annually in Türkiye is produced from renewable energy. So, how does 65 percent of this get affected, it goes up to about 45-50 percent. However, we need to increase our share in renewable energy to a much higher percentage. At Kalyon Enerji, we plan not only solar but also wind energy investments in the long term, and we also plan our investments to produce wind energy technologies.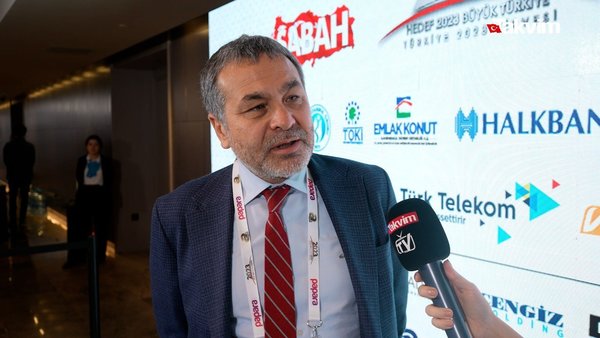 WE ARE ONE OF TWO COUNTRIES IN THE WORLD
Our solar energy investments are not limited to solar power plants, we also produce solar technologies. We produce solar panels. The production of these solar panels involve integrated production. In other words, we do not import the solar cell, which is the most important component of the solar panel, from China. We manufacture the solar cell in Türkiye. We produce not only the solar cell, but also the slice of silicon, which we call the wafer, from which the solar cell is produced, as thick as a hair, in Türkiye. We produce the silicon billet from which that slice is produced, also, in Türkiye. In other words, Kalyon PV is the only company that utilizes integrated production apart from China.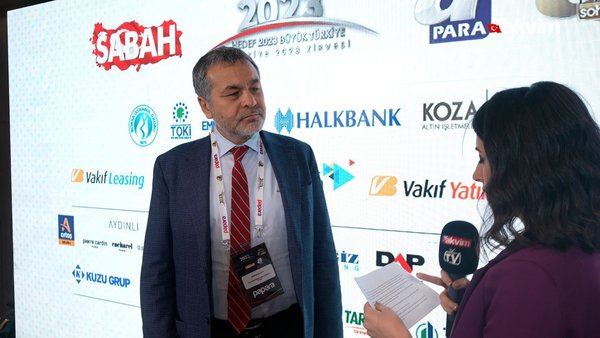 You just mentioned a nuclear project. Could you elaborate on that?
As you know, we are talking about Türkiye's full energy independence. Undoubtedly, renewable energy is an essential component of this. However, we also need baseload sources. Although we have been talking about storage frequently in recent days, energy systems with storage are not systems that respond to the need for baseload. It only contributes to a more regulated delivery of the energy produced from renewable energy sources from the sun and wind to the system. But other than that, you need baseload sources for you to be fully independent in energy. The most basic technology used today for baseload sources are energy sources, coal, natural gas and nuclear energy. There are already coal power plants in Türkiye. There are natural gas power plants. However, carbon emissions in both of these power plants have a very significant and negative impact on both the global climate change and the greenhouse gas effect, as they cause a highly significant amount of carbon emission.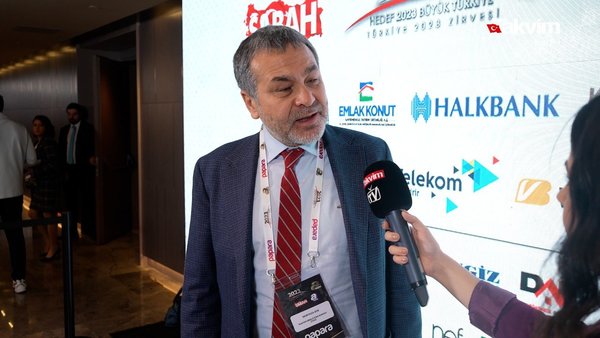 WE ARE PLANNING FOR NUCLEAR INVESTMENT
Nuclear energy is currently the cleanest energy after renewable energy. There aren't such emissions like smoke in nuclear energy, yet it produces electrical energy in preposterous proportions. Of course, at Kalyon Enerji, we are talking about the next 7-8 years in the long term. We are planning to invest in small-sized nuclear power plants. If we do this, these power plants will have the opportunity to further increase the share of renewable energy, as they will strengthen Türkiye's baseload infrastructure. Because if you want to increase the share of renewable energy, you need to increase the share of baseload in your system. Since this will be a one-sided development, we are planning not only 5 gigawatt power plants like Akkuyu, but also 450-500 megawatt power plant investments.